We are the designer and maker of hand crafted ceramic blue plaques for the official English Heritage Blue Plaque Scheme. We have made over 300 plaques since 1984 for institutions, civic societies, local authorities, the GLC and private clients.
Freddie Mercury Blue Plaque Unveiled
Inside Out London – Blue plaques:  As the latest John Lennon memorial is unveiled, we meet the creators behind the Blue Plaques.
Hitchcock to Woolf: The family behind London's blue plaques
Family Business: The Secret Recipe of the Blue Plaques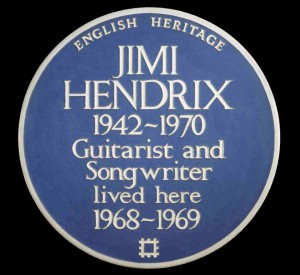 Our main client is English Heritage who first commissioned us in 1994, for whom we have made over 200 blue plaques, including plaques for Jimi Hendrix, John Lennon and Sir Alfred Hitchcock. List of English Heritage blue plaques in London
Hallelujah Hendrix: A documentary about the story behind the installation of a Blue Plaque on the house where Jimi Hendrix used to live. A film about the world of Blue Plaques and memories.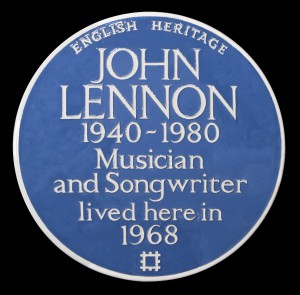 If you are interested in commissioning a private plaque or to enquire about pricing, please contact us at: ashworthplaques@gmail.com .
For more information, please visit our Process page and
Design History of the Blue Plaques Scheme
Justin Ashworth  (44)07931 977179
Susan Ashworth  (44)07714 383436
(Jimi Hendrix, John Lennon and Alfred Hitchcock blue plaque photographs are copyright of English Heritage and used with their kind permission)